as nationally, including Yahoo! News, Huffington Post, Real Clear Politics, Politico, Washington Post, Wall Street Journal, National Journal, Hardball with Chris Mathews, The Hill, Politico, USA Today, and the Daily Kos—just to name a few.​​


President: ​​​​​
​Siobhan Robinson


Communication Director: ​Juliet Albin​

​Statistical Analyst: Felix Chen
​

Researchers:
Mike Dunlevy​
Maria Warith
​
Paul Almeida​​

Henry Krause
Matthew Mariano​

Rebecca Rybczyk

Copyright Emerson College Polling Society, All Rights Reserved 2013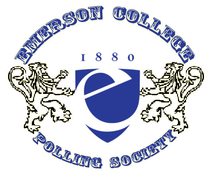 ​​The results and analysis of the polls are the sole views of Emerson College Polling Society and do not reflect the views of Emerson College as a whole.


Emerson College Polling Society (ECPS) delivers thought-provoking research and analytics on the public's attitude toward hotly debated topics affecting the nation.

Established just last fall, ECPS has proven to be a vital voice in national and local politics. Our results have been published locally here in Boston, as well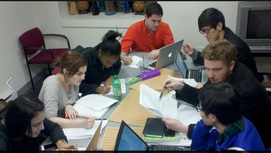 Mission Statement:
ECPS provides up-to-date and accurate data regarding the public's opinion on various public policies and federal issues.

Goal:
Provide insights that inform, challenge, and/or reinforce the national political agenda.